【香港公司搬遷啟示】
2016-09-30 17:46:48
搬遷啟事 – 總辦事處及主要營業地點
智傲控股有限公司總辦事處及主要營業地點,將於2016年10月06日起遷往香港北角英皇道338號華懋交易廣場2期18樓1808-9室。 電話號碼改為(852)2866 9090,傳真號碼及電郵地址皆保持不變。敬請留意。

Relocation Notice of Head Office and Principal Place of Business in Hong Kong of Gameone Holdings Limited

We are pleased to inform that our head office and principal place of business will be moved to Room 1808-9, 18/F, Two Chinachem Exchange Square, 338 King's Road, North Point, Hong Kong with effect from 06 October 2016. Our telephone number will be changed to (852)2866 9090. Fax number and email address remain unchanged.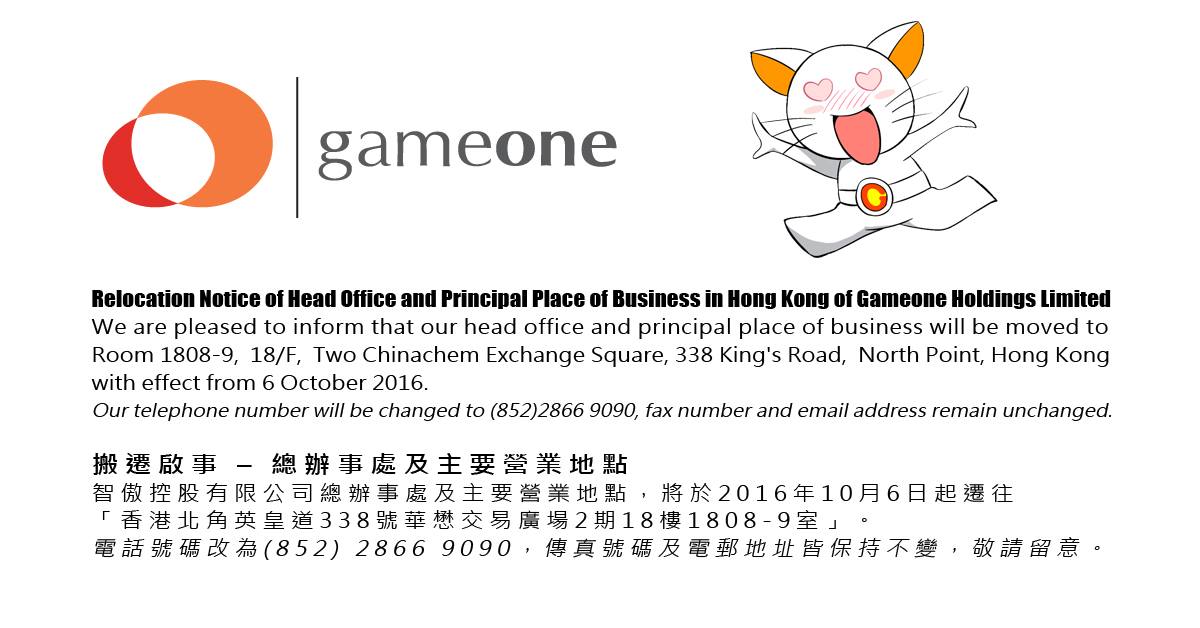 Copyright © 2015 Gameone Group Limited All Rights Reserved.